Listen to The Masters
Alexander Prinsen interviews Masters to learn about innovations, technologies, mindset and the business models. In each episode a special  Master is being interviewed by Alexander to learn on how to design a Sustainable Future based on Physics, Biology and Chemistry principles.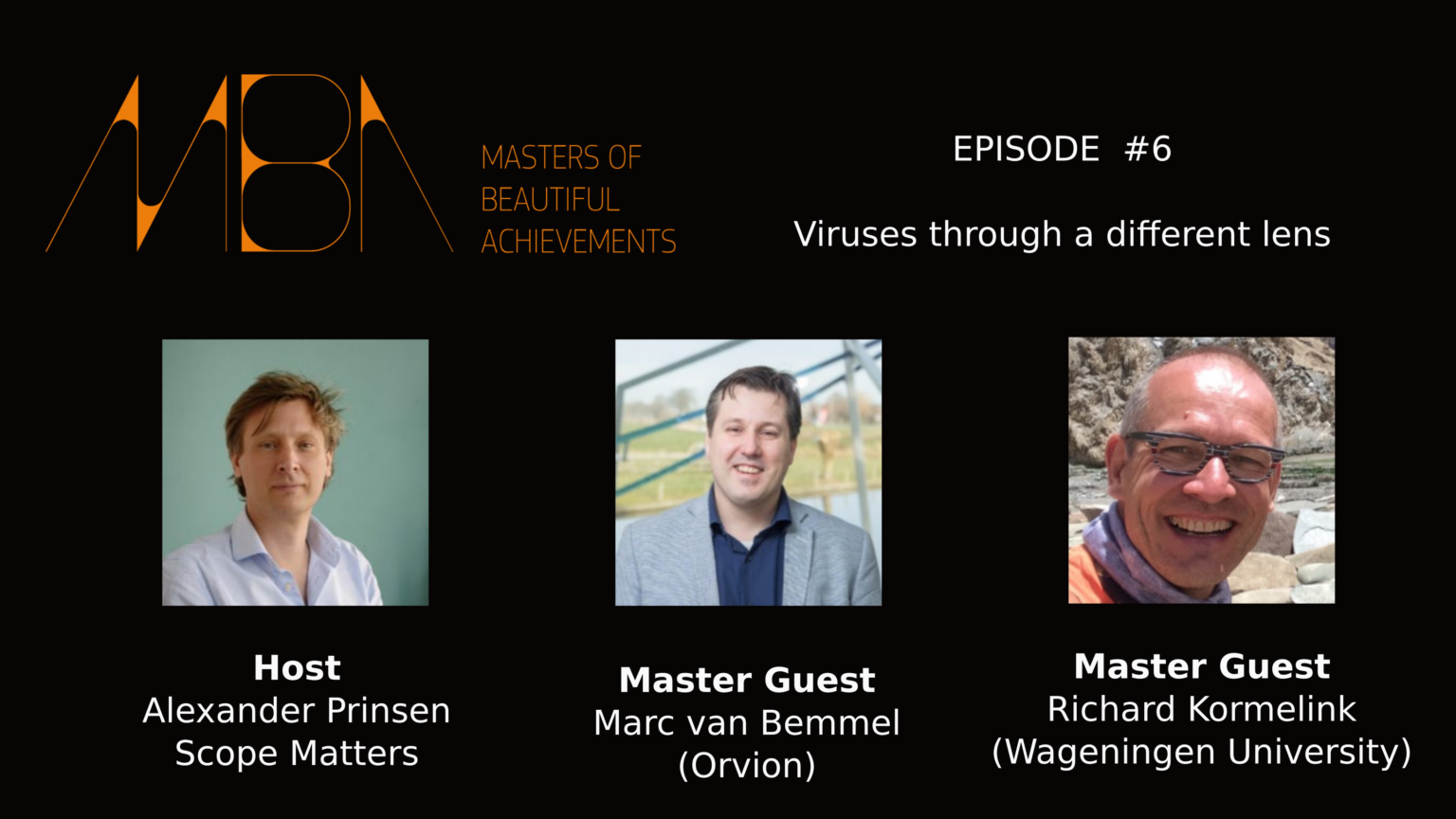 Let's talk about what viruses can teach us and how we could use them in a positive way! Join this exploitative dialogue to look at our natural world from different perspectives. What if we would be able to zoom out? Leaving the microscope and our traditional human perspective on viruses behind for a minute. What would happen if we look at viruses as one of the players in a much broader system? And as such changing our perspective to that of Spaceship Earth and the role of a virus in the web of life? What lessons can we draw from nature's logic on how Spaceship Earth operates?
Read More »